No result found for your search.
No result found for your search.
Samsung Type C wired Headset - White
Product SKU:
EO-IC100BWEGAE
Available:
Only 10 items in stock
10 items in stock
In stock
Out of stock
Back in stock
Get an amazing audio experience whenever you use your headphones
Enjoy crisp, undistorted sound quality similar to studio quality. Samsung's Type-C headphones are designed to literally separate left and right signals ten times better than 3.5mm headphones. The built-in DAC adapter also boosts audible sound quality, so you feel your favorite music list being embodied in your ears the way the musician intended.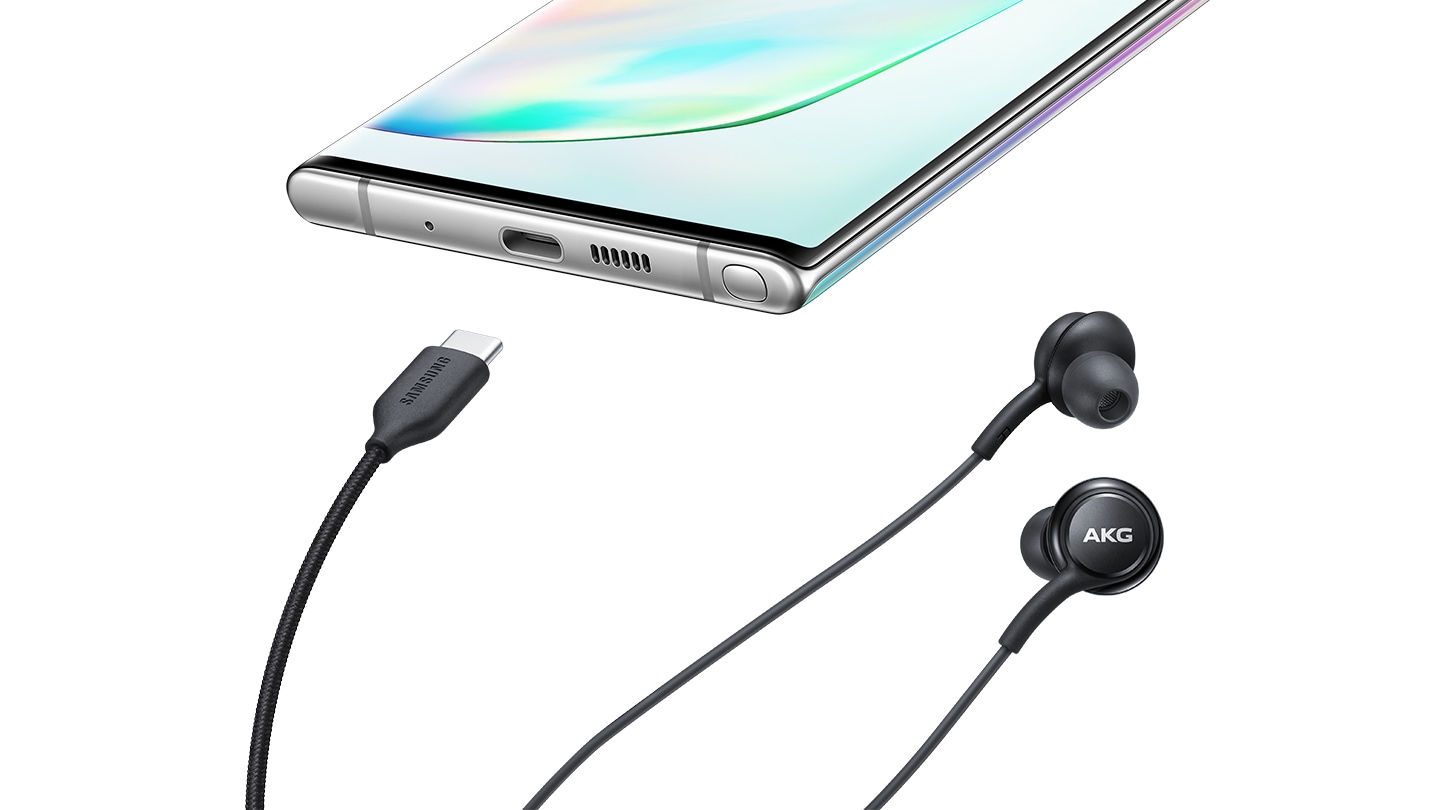 * Samsung Type-C headphones are compatible with Galaxy Fold and other Samsung mobile devices that are not available with a 3.5mm jack (e.g. Galaxy Note10, Tab S6, etc.)
** FM radio playback capability, on Galaxy A90 80G and A<> or other Galaxy phones available in Korea, may not work with Samsung Type-C headphones.
Balanced musical sound
Because Samsung Type-C headphones are designed with a two-way headset, they deliver rich sound that comes out with clarity and balance. Plus, speaker technologies are fine-tuned by AKG specialists so you get exciting, professional sound quality.
Perfect design for comfortable and smooth listening capabilities
Each earbud is made of lightweight materials so you can fit comfortably in your ears to blend in with the world around you thanks to your music — all you have to do is choose the perfect choice from the available earbudding options to get the right fit. The good thing is that the cable is cloth to prevent the headphone cord from getting tangled inside your bag or pocket.