No result found for your search.
No result found for your search.
Samsung Flip 5 Silicone Case with Ring - Indigo
Product SKU:
EF-PF731TNEGWW
Available:
Only 0 item in stock
0 item in stock
In stock
Out of stock
Back in stock
Trendy colors for a trendy you
The case comes in trendy color variations, ideal to express your one-of-a-kind taste with an eye-catching hue. It is designed with the planet in mind.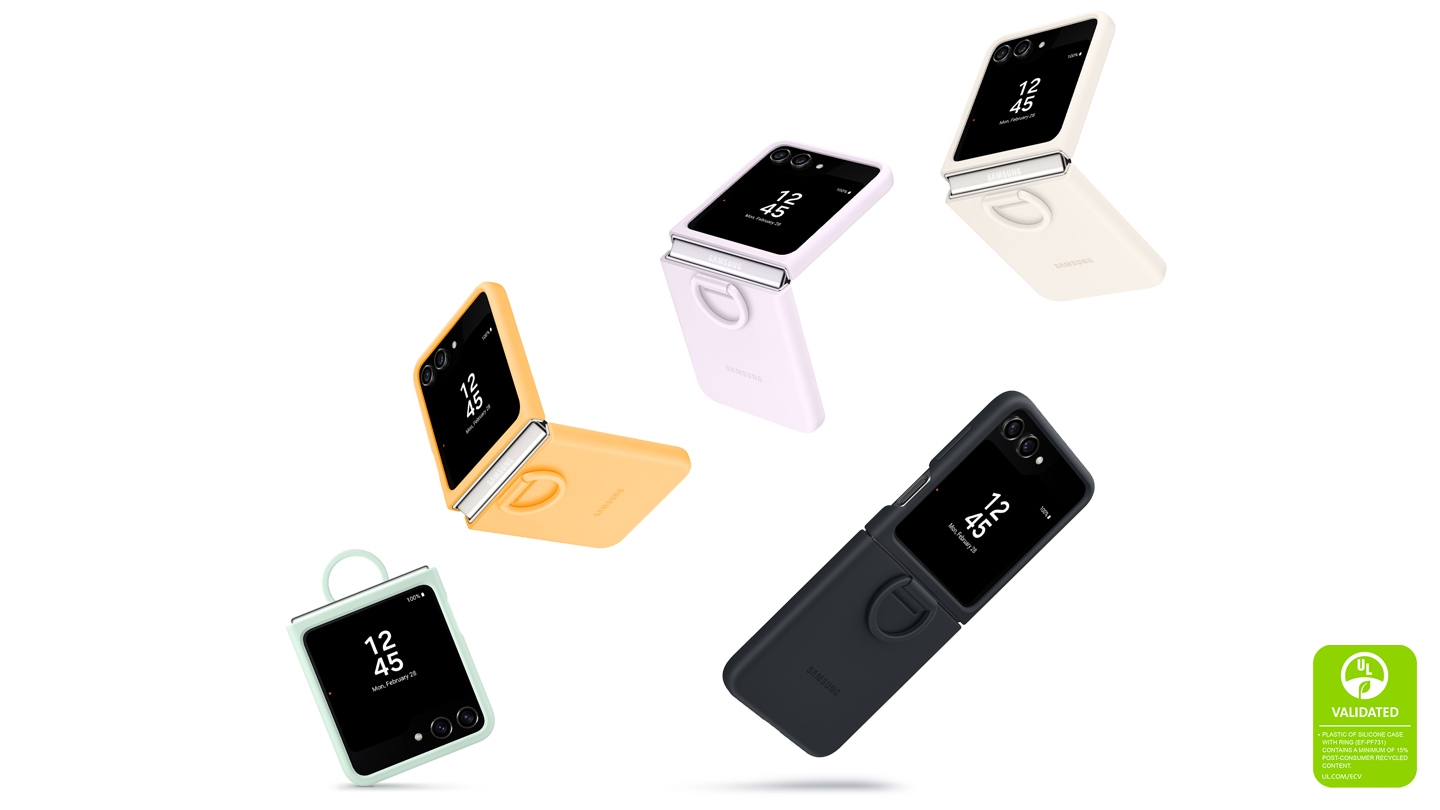 * Image simulated for illustration purposes.
** Availability of colors and models may vary by country or region.
*** Actual UX/UI may differ.
Ring for easy portability
Get a good grip on your phone while texting or web-surfing thanks to the case's premium, easy-to-carry ring. Simply slide your finger into the ring and experience a comfortable and secure hold while using it.
* Actual UX/UI may differ.
Soft touch, secure hold
The silicone case ensures a soft and pleasant grip on your phone that feels great to the touch. The smooth texture allows you to hold your device in a comfortable way.