No result found for your search.
No result found for your search.
Samsung Flip 5 Clear Gadget Case - Transparent
Product SKU:
EF-XF731CTEGWW
Available:
Only 1 item in stock
1 item in stock
In stock
Out of stock
Back in stock
Clear protection, clear conscience
The clear, transparent design lets the original look of your phone shine through while providing essential protection to carry your device safely. It's designed with the planet in mind.
* Image simulated for illustration purposes.
** Availability of colors and models may vary by country or region.
*** Actual UX/UI may differ.
Easy-to-swap gadgets
Experience the convenience of a gadget platform on a clear case. Switch out add-ons to fit your changing needs, whether you need to capture stunning photos or watch your favorite videos hands-free.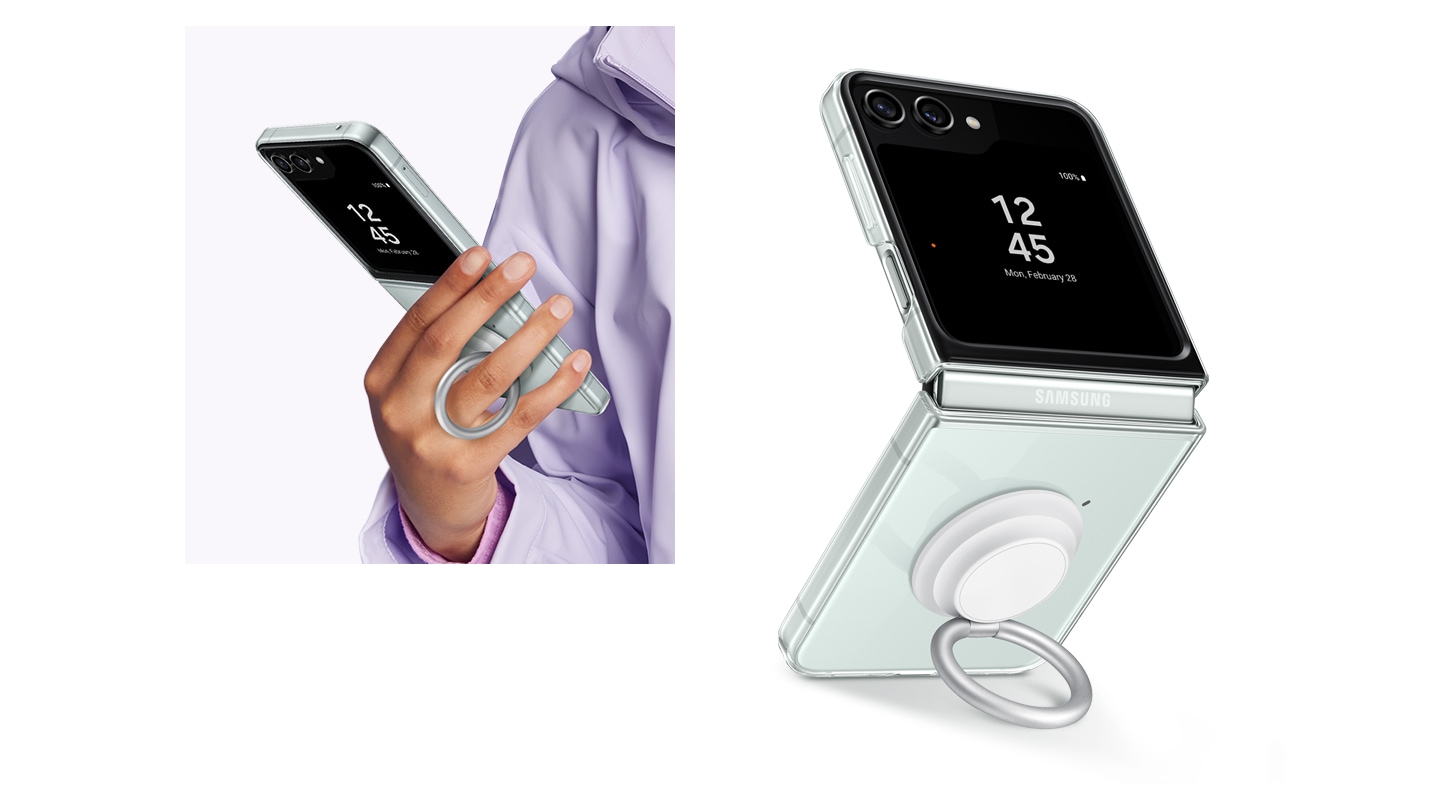 * Cap and grip accessories are detachable and swappable, and are included in the package.
** Actual UX/UI may differ.
Make it distinctively yours
With a variety of options to choose from, including grips, straps, stands and more, you can create a device that perfectly fits your needs and personality. Customize it to your liking with a diverse selection of designs tailored to your preferences.