No result found for your search.
No result found for your search.
Philips Hue
Philips Hue White 3 x E27 Bulbr + Switch Starter Kit
Product SKU:
929001821604
Available:
Only 0 item in stock
0 item in stock
In stock
Out of stock
Back in stock
Warm white light
Hue Bridge included
Control with app or voice*
Simple set-up
The bridge

Power adapter
Enjoy relaxing and energising scenes or create your own routines right out of the box with the Hue White ambiance starter kit. Includes Hue Bridge, 3 smart bulbs that offer the full spectrum of white light and a Dimmer switch.
The bulb
Colour temperature 
Diameter
Energy efficiency label
Fitting
Form factor
Height
Input voltage
Light output
Warm white to cool daylight
Dimmable via smart device only
>80 CRI @ 4,000 K
Lumen output
Max. operation power
Number of switching cycles
Rated lifetime
Software upgradable
Start up
Instant 100% light output
Wattage equivalent
Communication protocol
Deep dimmable
Software upgradable
When connected to Bluetooth App or Hue Bridge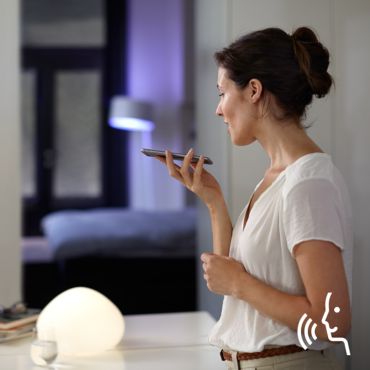 Control with your voice
Philips Hue works with Amazon Alexa, Apple HomeKit and Google Home, powered by the Google Assistant, to allow you to control your lights with your voice. Turn your lights on and off. Dim to the desired brightness for a perfect ambiance. Even recall pre-set scenes, change colours and more - all without lifting a finger.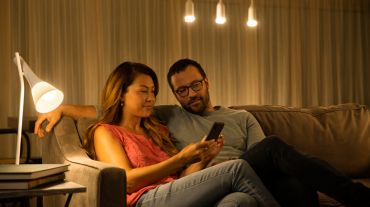 Get in the mood with warm to cool white smart lights
Use over 50,000 shades of warm to cool white light to put you in the mood to work, play, or relax — no matter what time of day it is. Start your morning off on the right foot with cool, energising bright white light, or settle down for the night with golden tones.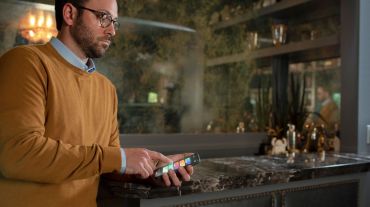 Away-from-home smart light control
The Philips Hue app gives you complete control over your lights, even if you're not at home. Switch your lights off and on remotely using just the app to ensure your home is always lit the way you want it.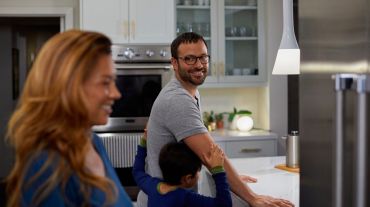 Enjoy the right smart lighting for daily tasks
Make your day easier with four preset light scenes that have been handcrafted for your daily tasks. Two cool-toned scenes, Energise and Concentrate, help you get going in the morning and keep your focus, while the warmer scenes of Read and Relax help you enjoy a good book and a rested mind.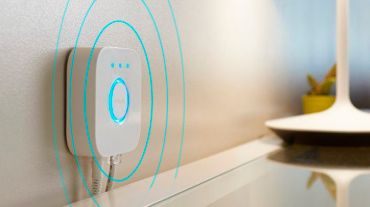 Smart home automation hub: Hue Bridge
The Hue Bridge is an essential component to a personal Philips Hue smart lighting system. It is the brains of the operation, communicating with both your smart light lamps and the Hue app to ensure that everything works together. It also enables smart home automation features like scheduling routines and timers.