No result found for your search.
No result found for your search.
Philips Hue
Philips Hue Outdoor sensor EU
Product SKU:
929001975801
Available:
Only 5 items in stock
5 items in stock
In stock
Out of stock
Back in stock
Requires a Hue Bridge

Wireless installation

Battery powered

Weatherproof

Automates your lights

Control your outdoor lights automatically by adding a Philips Hue Outdoor sensor to your system. You can place the sensor anywhere as it is battery powered and completely wireless. Simply walk by to trigger your lights.
The switch
IP rating
IP54
Minimal battery lifetime
2 a
Mounting options
wall
Sensor depth
56 mm
Sensor height
76 mm
Sensor width
76 mm
Packaging dimensions and weight
EAN/UPC - product
8718699625474
Net weight
0.145 kg
Gross weight
0.305 kg
Height
16.500 cm
Length
7.500 cm
Width
17.600 cm
Material number (12NC)
929001975801
Net Weight
0.145 kg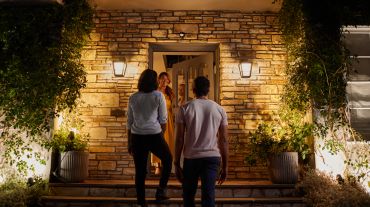 A warm welcome, every day
Experience the comfort of your lights turning on automatically when you get home. Unpack your car, enter your house, all with the convenience of your outdoor lights. Having friends over? Welcome them with lights gently switching on as they approach the front door.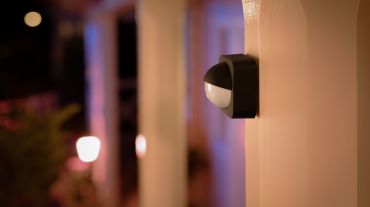 Installed in a matter of minutes
The outdoor sensor is easy to mount and fully wireless. So you don't need an electrician to have it installed. Just unpack the sensor, set it up through the app and install it wherever you like. Configuring the sensor and setting the daylight and motion sensitivity is also done via the Philips Hue app.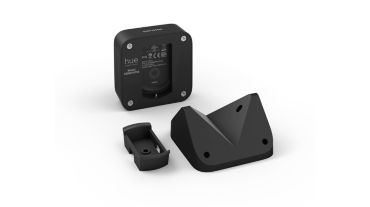 Place it where you want
The kit comes with different mounting components so you can mount it on a flat wall, or on the inner or outer corner of a wall or post. You can also mount it on a pole or drain pipe. So it's perfect for your front garden, around your door, the garage or any place around your house where it matters.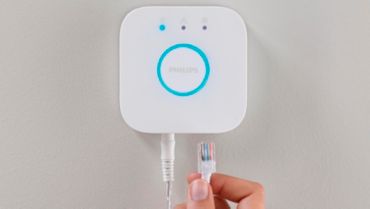 Requires a Philips Hue bridge
Connect your Philips Hue lights with the Bridge to control your lights from your smart phone or tablet via the Philips Hue app. Or control your Philips Hue lights with the Philips Hue dimmer indoor switch for on/off and dimming functionalities.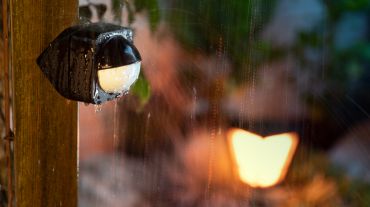 Resistant to all weather conditions.
This Philips Hue outdoor sensor is specially designed for use in outdoor environments and has undergone rigorous tests to ensure its performance. This lamp is designed with IP54: it is protected against water splashed from any direction. The product will withstand heavy rainfall and other weather conditions.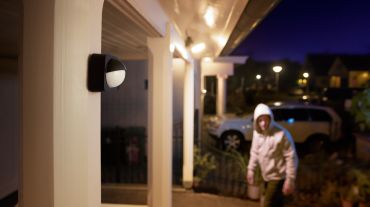 Scare away uninvited guests
Thanks to the large view angle and detection range the outdoor sensor will spot any movement near your home. It can directly turn on your outdoor lights to expose uninvited guests in the light. You can set the indoor lights to turn on so it looks like you're home, even when you're not.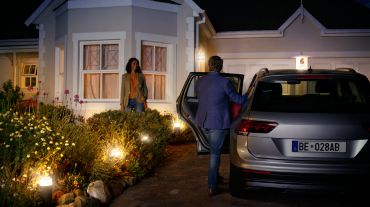 Automatically turn on the lights you want
The outdoor sensor turns on your Philips Hue lights automatically when somebody passes by, outdoor and indoor. By connecting the sensor to your bridge via the Philips Hue app, you can choose which lights go on, even inside your house. Also choose the scene or light setting that should be triggered. The integrated dusk-to-dawn sensor ensures your lights only switch on when it is actually dark outside helping you to conserve energy.