iPad Pro 10.5-Inch 256GB | 4G - Rose Gold (2017)
iPad Pro 10.5-Inch 256GB | 4G - Rose Gold (2017)
Wishlist
iPad Pro: Anything You Can Do, You Can Do Better
No matter the task, the new iPad Pro is up to it — and then some. It offers far more power than most PC laptops, yet is delightfully simple to use. The redesigned Retina display is as stunning to look at as it is to touch. And it all comes together with iOS, the world's most advanced mobile operating system. iPad Pro. Everything you want modern computing to be. Now even, well, better.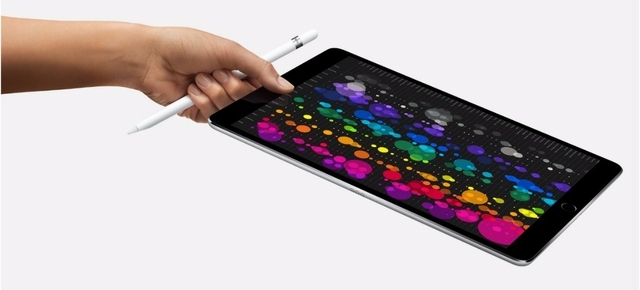 Retina Display: The Most Advanced Display On The Planet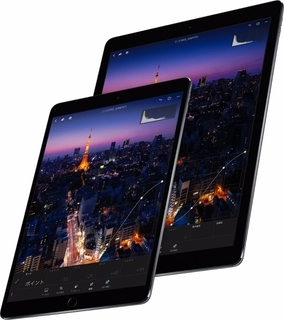 iPad has always offered the ultimate Multi-Touch experience. The redesigned Retina display on iPad Pro sets a whole new standard. It's not just brighter and less reflective — with ProMotion technology, it's also far more responsive. So whether you're scrolling through pages in Safari or playing an intense 3D game, everything feels utterly smooth, fast, and immersive.
Brightness. Wide Color Display. Reflectivity
Even more to meet the eye. With 600 nits Enhanced brightness makes it easier than ever to see, wherever you are. With a wide P3 color gamut, you get more vibrant greens and reds for truer-to-life images and videos. With 1.8% reflectivity, Apple's custom-designed antireflective coating makes the display clearer and more readable wherever you take your iPad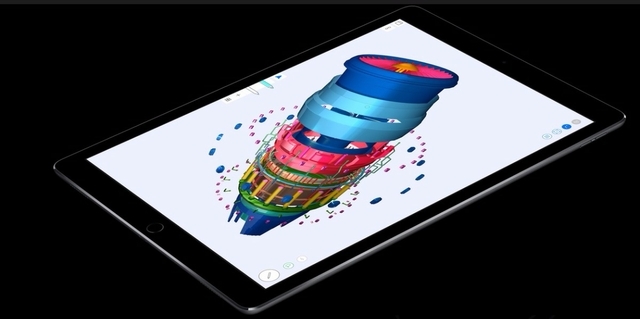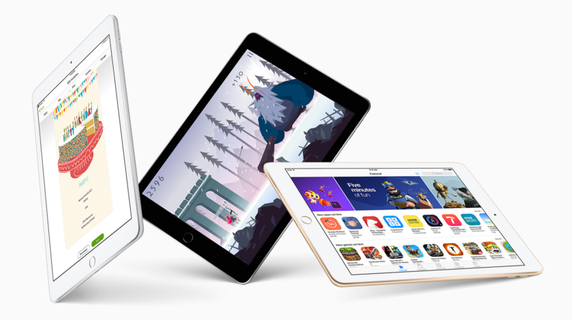 The new 10.5-inch iPad Pro comes with a screen nearly 20 percent larger than the 9.7-inch model, so you get more room to do more. It also delivers a full-size onscreen keyboard, yet it's just as portable as ever.
Design: Barely A Pound. Tons Of Capability.
Even though it's packed with amazing performance, an advanced display, two cameras, ultrafast wireless, and all-day battery life, iPad Pro is still sleek and compact. So you can go just about anywhere and do just about anything.